Search for an accommodation
in Enschede or Hengelo
We make room for you
View our offer
Register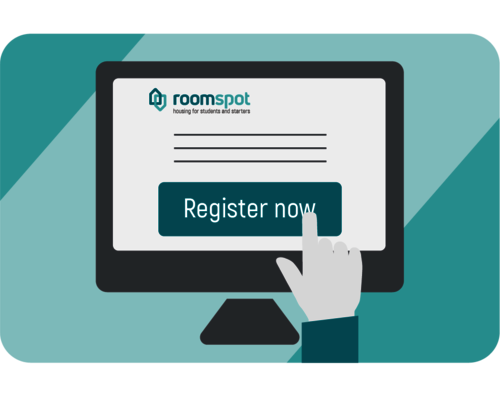 STEP 1
Register
Are you looking for a living space in Hengelo or Enschede? Then start at Roomspot! Follow our roadmap or go directly to: Current offer
You can register with Roomspot if you are 16 years or older and are looking for living space. Registering with Roomspot is free. Click on the button below and register as a house hunter at Roomspot.
Register now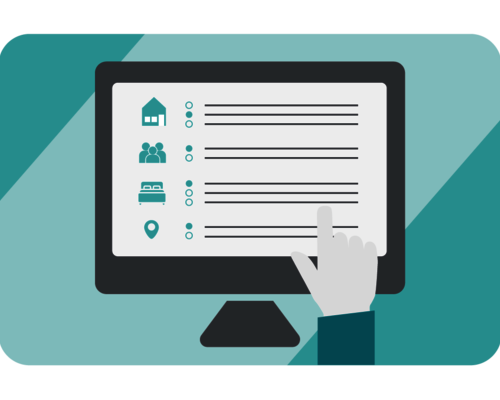 STEP 2
Stay informed about suitable accommodation
Would you like to receive a message by e-mail if suitable accommodation is available for you? Then create a search profile with your wishes.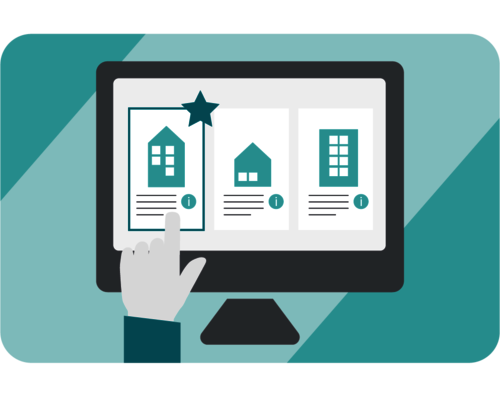 STEP 3
Look for suitable accommodation
Roomspot shows all available housing offer. If you do not create a search profile, you see every accommdation that is available.
You can create a search profile with specific requirements. In 'My Roomspot' under the button 'Suitable offers' we only show the rooms and apartments that best suit your profile.
The accommodation you are allowed to respond to depends on your registration and search profile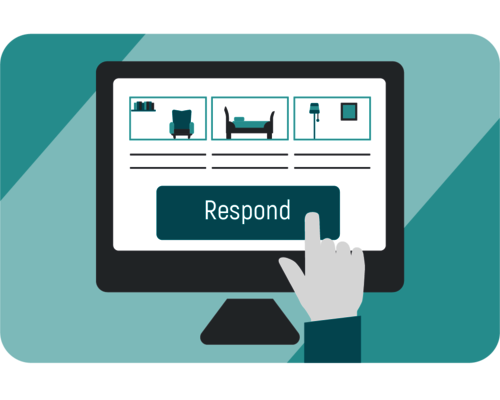 STEP 4
Respond to nice accommodation
Click on the photo of the room or apartment for extensive information such as living space, energy label, location and photos. If you are interested in the accommodation, click on the 'Respond' button at the bottom of the page.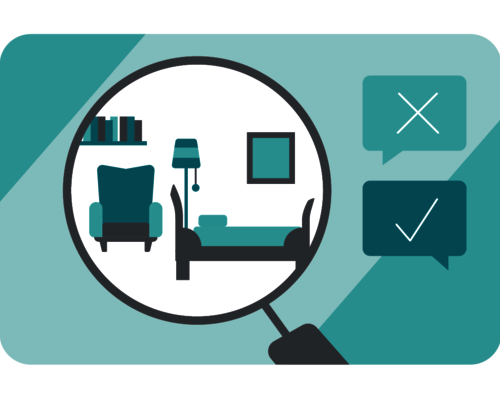 STEP 5
Selection
After the expiry of the ad time, the system selects the candidate. Who that is depends on how Roomspot allocates the accommodation. This is done in the following way:
Registration period - This only applies to apartments. The person with the longest registration time will be offered the apartment first.
Random - This only applies to apartments. The system chooses a candidate.
Coöptation - This applies to rooms in a group. When you respond to a room, the group will have to select you as a new roommate.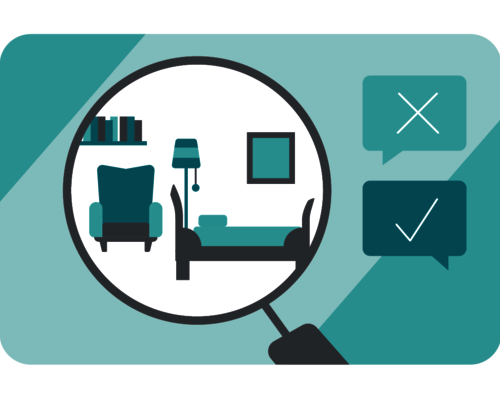 STEP 6
Viewing
If you are the selected candidate for an apartment, you will receive an e-mail with instructions from Roomspot. Sometimes it is possible to view the apartment. Let us know within the stipulated period whether you want to accept the accommodation. If you do not respond or respond too late, the offer will expire and the next candidate will have a chance to rent the apartment.
If you want to rent a room in a (student) group, co-optation will in most cases occur. In case of co-optation, the current residents are allowed to decide who becomes the new roommate. If you want to be invited, send the group an e-mail in which you tell something about yourself. You will receive the contact details of the group by e-mail if you respond to a room via Roomspot.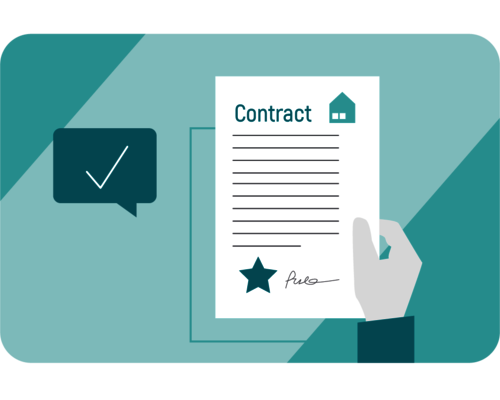 STEP 7
Check personal data and signing tenancy agreement
If you accept the room or the apartment after viewing, the landlord will check your details. Then the offer becomes final and you can sign the teancy agreement.